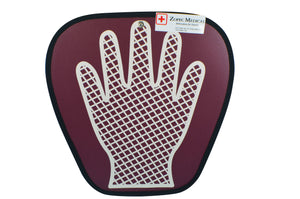 For use with only Zopec Medical DT-1200 and DT-600 devices.
Designed specifically for the treatment of hand neuropathy. Also used by carpal tunnel
patients.
Patented Silver coated electrode for efficient electrotherapy.
Used in clinic and at home.
Provide strong stimulation to fingers, hand, wrist, and forearm.
Helps hand neuropathy patients with pain relief and increasing blood circulation to
enhance healing.
Premium quality.